Questa mattina mia mamma mi ha svegliata prima che suonasse la mia sveglia, quindi era presto per me, anche se solo di 30 minuti. Siamo andate a vedere le fermate del pullman per me per lunedì, ho la prova per un lavoro per il quale ieri ho fatto il colloquio. Era maledettamente freddo e c'era un vento pazzesco, quindi abbiamo preso un sacco di freddo, soprattutto perchè abbiamo camminato molto! Appena sono arrivata a casa non ho potuto non farmi una bella tazza di tè caldo!
This morning my mom woke me up before my alarm rang, so it was early for me, even if it was only 30 minutes earlier. We went out to see the bus stops for me for monday, I have a try out day at a job I've interviewed for yesterday. It was bloody cold and really windy, so we took a lot of cold, mostly because we walked a lot! As soon as I got home I made myself a hot cup of tea!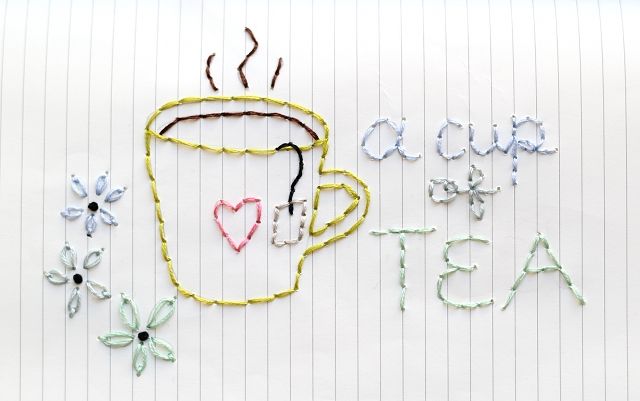 Poi, nel pomeriggio, mentre ero sul divano a guardare
NCIS
, avvolta nella mia calda copertina, avevo ancora freddo e mi sono detta "Cosa potrei fare per scaldarmi?!!? Perchè non una bella torta?!?!"
L'ho fatta usando:
200 gr di farina,
100 gr di zucchero di canna,
2 uova,
1 bustina di lievito,
uno yogurt (io usato quello ai mirtilli),
4 cucchiai di olio ( ma se volete potete usare il burro).
Ho buttato tutto insieme dentro una ciotola ed ho iniziato a lavorarlo con la frusta elettrica. Dopo che avevo amalgamato il tutto per bene, l'ho messo dentro una tortiera di silicone, e invece che ungerla con burro e farina, ho seguito il consiglio di
Iaia di Gikitchen
e l'ho unta con solo dell'olio!
L'ho messa del forno preriscaldato a 180° C
che avevo accesso per riscaldarmi ( che era il mio obiettivo principale!)
per 20 minuti e... VOILA'!!!
Carina, eh?!?! Io non l'ho ancora assaggiata ma fa un profumo buonissimo!!!
Then, in the afternoon, while I was on the couch watching NCIS, wrapped in my warm blanket, I was still cold so I thought : "What can I do to get warm?!? How about a nice cake?!?!"
So I made this little cake with:
2 cups of flour,
1 cup of brown sugar,
2 eggs,
1 little bag of yeast,
a yogurt (I used a blueberry one),
4 tablespoons of cooking oil (but if you want you can use butter).
I've just thrown everything together in a bowl and started working it with the electrical whip. After I've blended it all together really well, I've put it in a baking tin made of silicon, and instead of greasing it with butter and flour, I followed Iaia from Gikitchen's advice and greased it only with oil!
I put it in the preheated oven I turned on to keep warm (which was my main goal of the whole thing!) at 356° F for about 20 minutes and...VOILA'!!!!
Nice, uh?!?! I haven't tasted it yet but it does smell really good!!!!
Vorrei tanto invitarvi tutti a venire a mangiarla da me ma siccome non si può spero che vi sia piaciuta la ricetta e alla prossima!!!
Bacioni Feddycake
I just wish I could invite you all over to eat it but since you can't I just hope you liked the recipe and see you soon!!!
XOXO Feddycake